About Dr. Peggy Rios, PhD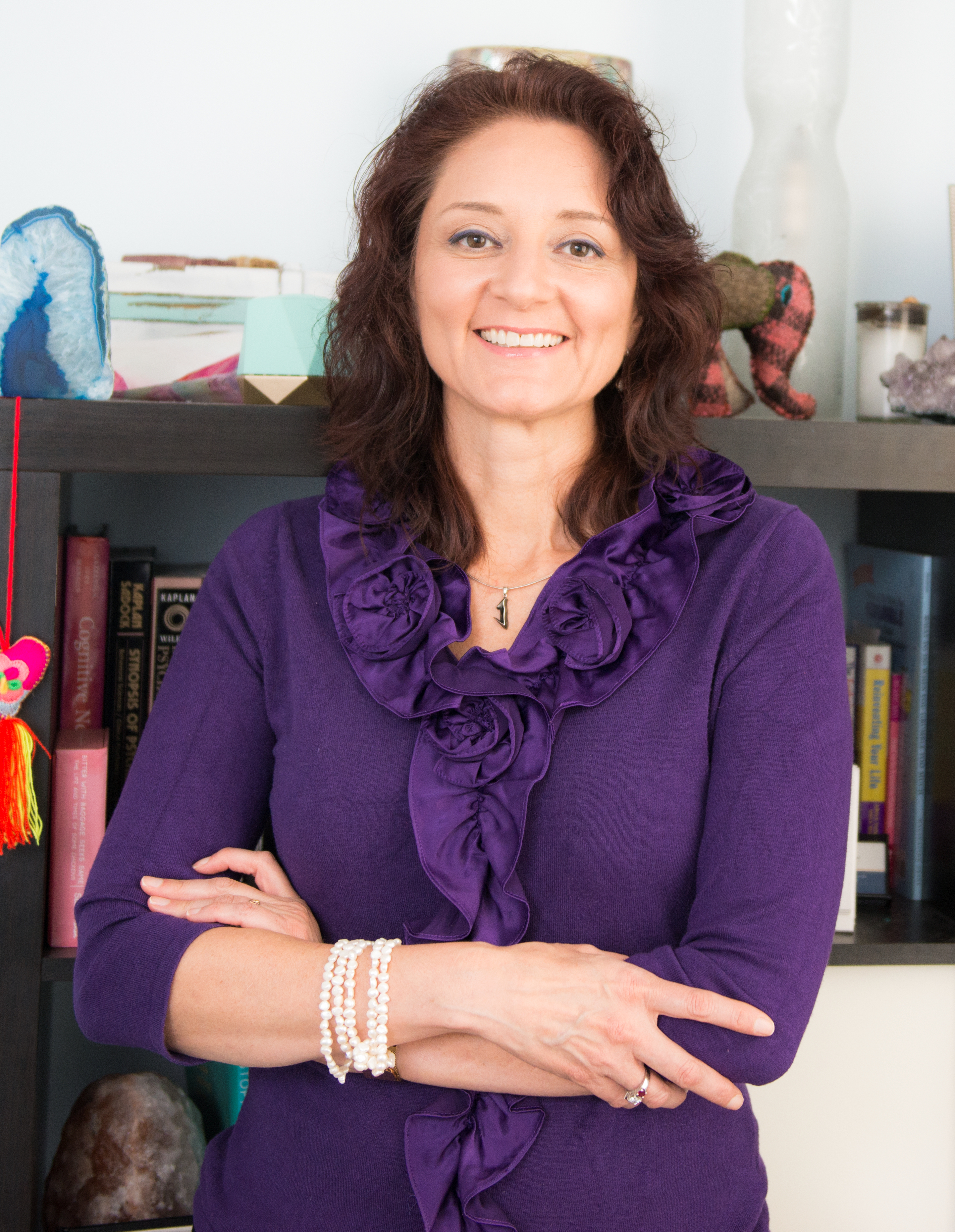 Peggy Rios is a bilingual licensed psychologist with close to 25 years of experience providing individual, couples, family, and group therapy to teenagers and adults with a wide range of presenting concerns including depression, anxiety, relationship dissatisfaction, emotional dysregulation, trauma, difficult life transitions, identity stressors and self-esteem issues. She also works with the worried well, people looking to take their lives, careers or relationships to the next level and who are seeking to harness their strengths through coaching or brief counseling. Peggy utilizes several key perspectives in her understanding of client's experience including self-psychology and attachment theory. Her interventions are focused on developing a strong empathic therapeutic relationship to fully understand the client's experience and then to provide opportunities for skill building and change using schema & cognitive behavioral and interpersonal therapies as well as emotion regulation and stress management techniques. Her clinical work ranges from work with adolescents, families, and adults. She also has many years of experience working with people with life altering medical conditions. She has facilitated support groups and offered individual psychotherapy for people affected by cancer, inflammatory bowel disease, and other serious conditions. She is certified in a wide-variety of health psychology interventions: Open to Options TM ; Cancer to Health TM; Prepare for Surgery Heal FasterTM ; Cognitive Based Stress Management for Cancer Patients CBSM™ ; CBTH4Fatigue (cognitive behavioral therapy and hypnosis for treatment related fatigue).
Peggy completed her Doctoral Degree from University of Maryland and her internship at the University of Florida. After graduating she completed post-doctoral fellowship at the University of Houston before joining the Educational and Psychological Studies Department at the University of Miami. There she eventually became the director of the Individual and Family Counseling Institute and oversaw the practicum training of master and doctoral level mental health, marriage and family therapy and counseling psychology students. In 2002, she joined the Cancer Support Community Greater Miami where she developed a comprehensive program including individual, group, and family programs as well as a wide range of psycho-educational workshops focused on stress management and healthy lifestyle. During her tenure with the Cancer Support Community, Peggy continued supervising practicum students at the University of Miami. Aside from individual and family counseling, in her private practice, she was a consultant for academic institutions and other organizations such as the Crohn's and Colitis Foundation on developing culturally relevant psychological and psycho-educational interventions.
In her spare time, Peggy volunteers with Be the Match, Leukemia Lymphoma Society and the South Dade Cultural Arts Center. She enjoys working with others to make our lives and spaces a little better every day. In therapy, she is committed to helping clients clearly identify what they need to lead more loving, satisfying lives and to form the empowering connections that will enrich their lives. Therapy is a place to compassionately examine your life and to work courageously to bring love and vitality to it.
Get in touch!
Ready to take the first step?
Learn more about what I offer.